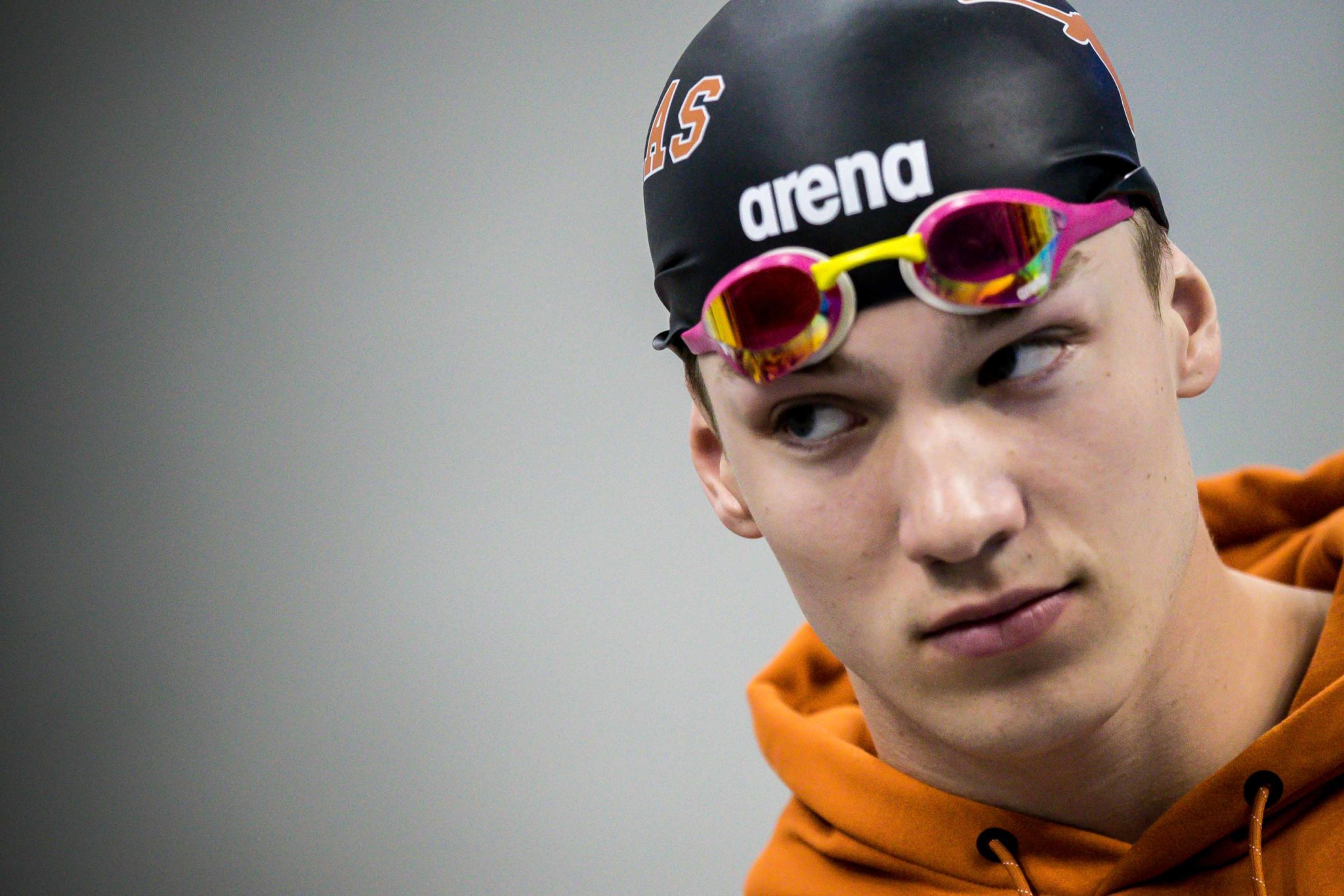 2021 LONGHORN ELITE INVITE
Reported by Nick Pecoraro.
After becoming the 6th-fastest American all-time in the men's 400 IM, 19-year-old Carson Foster hit a near-personal best in the 200 free, swimming a sub-1:48 season best of 1:47.59. Placing second and third in the event with sub-1:49 efforts were Drew Kibler (1:48.04) and Townley Haas (1:48.49). Foster's swim, which was just off his 1:47.47 lifetime best from 2019 World Jrs, moved him into the Olympic relay conversation at No. 7.
2020-2021 US Rankings: Men's 200 FR LCM
Kieran Smith, 1:46.30 – 2021 Atlanta Classic
Andrew Seliskar, 1:47.01 – 2021 PSS San Antonio
Jake Magahey, 1:47.30 – 2021 Atlanta Classic
Patrick Callan, 1:47.38 – 2020 U.S. Open Indy
Caeleb Dressel, 1:47.42 – 2021 Atlanta Classic
Julian Hill, 1:47.58 – 2021 SUN April Meet
Carson Foster, 1:47.59 – 2021 Longhorn Elite Invite**
Grant House, 1:47.69 – 2021 PSS Indy