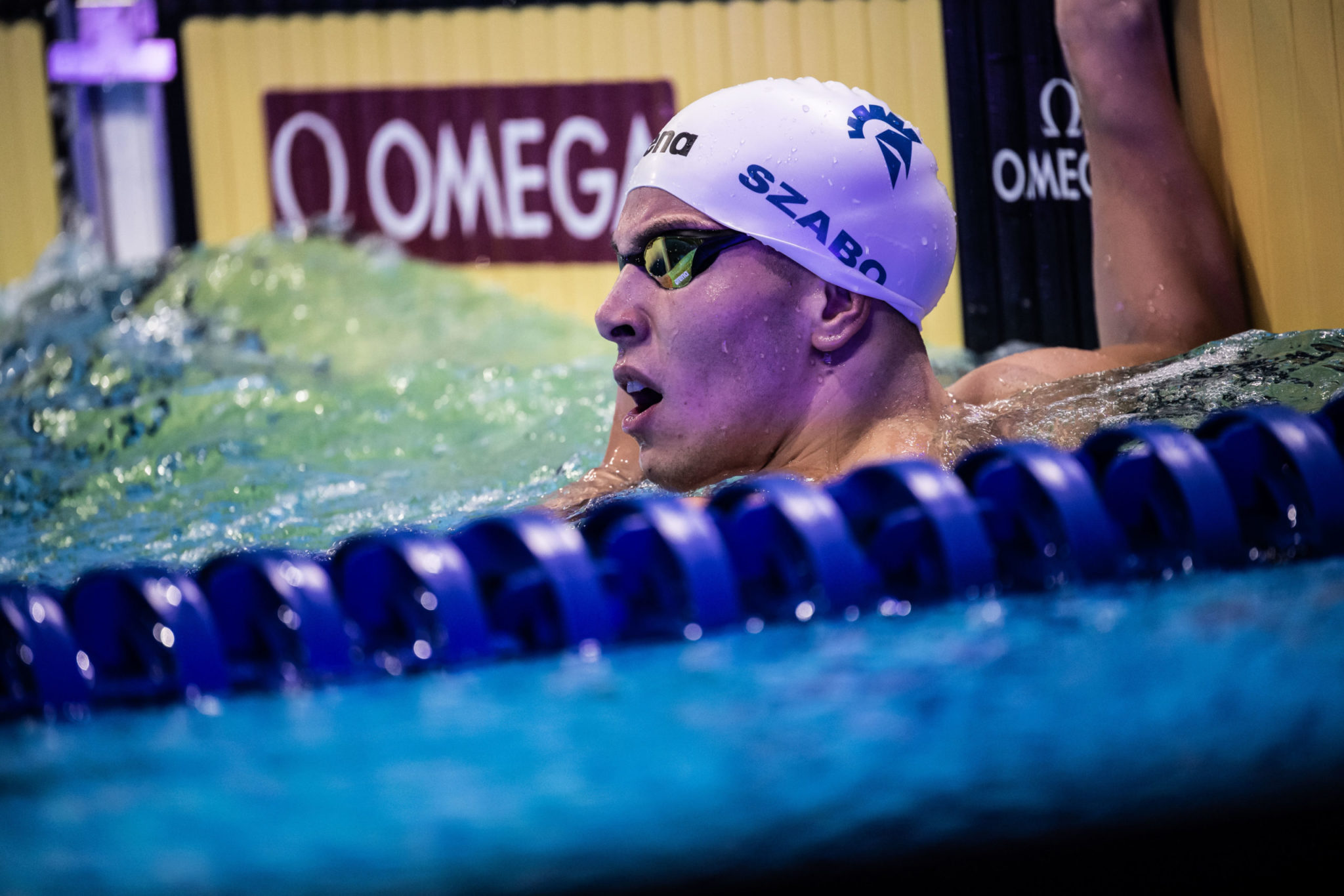 Two-time Olympic gold medalist Domenico Fioravanti will take over as the general manager of the Italy-based Aqua Centurions of the International Swimming League.
The league announced the news in a press release today.
Fioravanti swept 100 breaststroke and 200 breaststroke golds at the 2000 Sydney Olympics. Now, the 43-year-old Italian swimming legend will take over the upstart professional swimming league's worst team from the 2020 season.
The Aqua Centurions placed 7th of 8 teams in the inaugural 2019 International Swimming League (ISL) season. In 2020, the team fell to 10th out of 10 franchises amid a brutal year of roster turnover during the coronavirus pandemic. At least ten key team members eventually withdrew after being named to the original 2020 roster. Some faced conflicts with military service, others faced travel difficulties during the pandemic. Team captain Federica Pellegrini tested positive for COVID-19 shortly before the season and was only able to join the team for its final match.
Fioravanti hopes to put that nightmarish season behind the franchise, armed with the #1 overall pick in the first-ever ISL Draft. Teams will be able to retain up to 16 athletes from previous seasons, but the #1 overall pick should still yield a potentially game-changing swimmer – perhaps an NCAA standout like Ryan Hoffer or a new addition to the ISL like Simone Manuel, if either swimmer chooses to join the league this year.
Himself a champion breaststroker, Fioravanti inherits a roster led by its breaststrokers. Nicolo Martinenghi and Fabio Scozzoli were one of the league's best breaststroking duos last season, and Martina Carraro appears to be heating up after a strong Italian Championships.