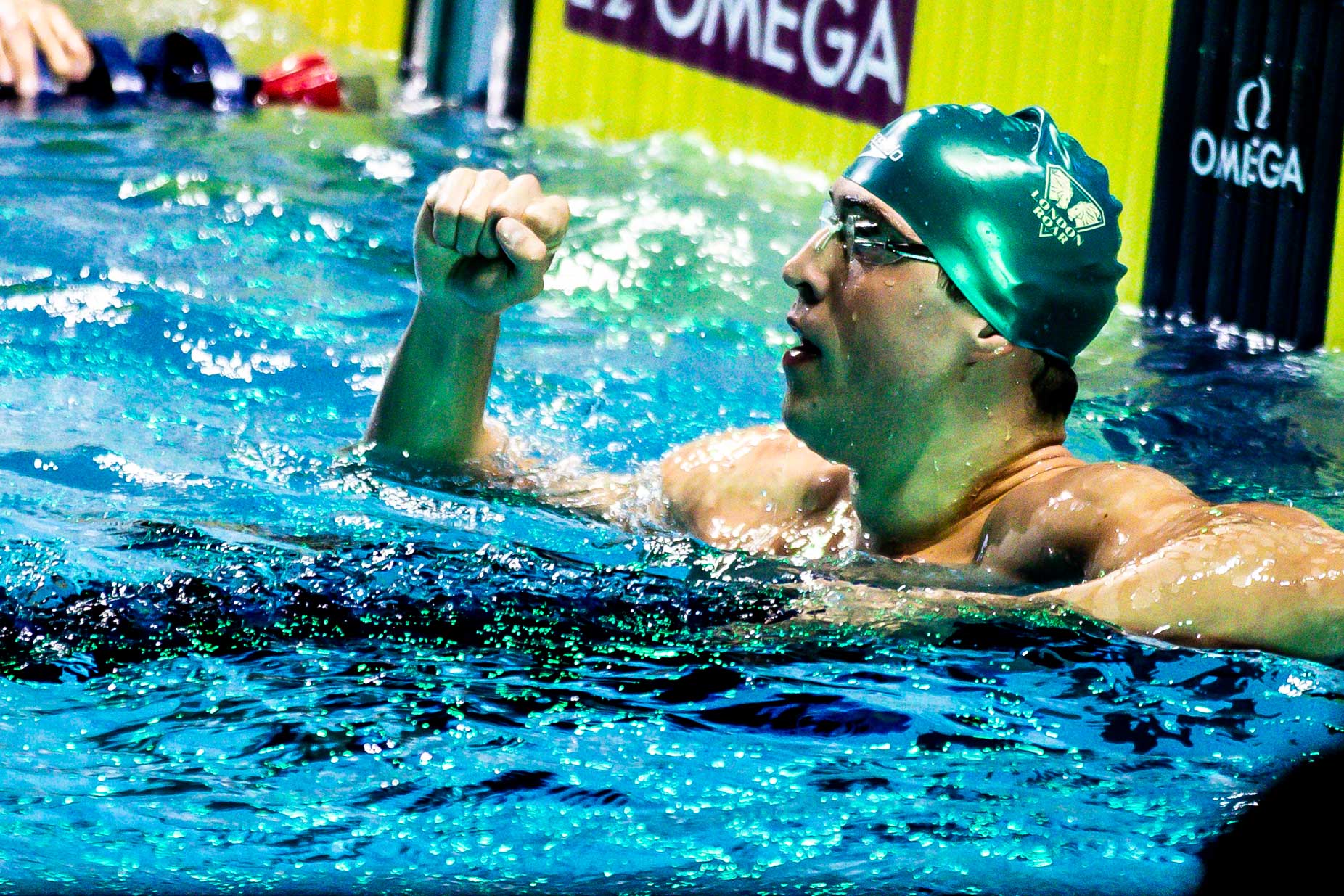 2021 BRAZILIAN OLYMPIC TRIALS
It's the second night of racing in Barra da Tijuca at the Brazilian Olympic Trials as competitors vie for Olympic roster spots. To earn those spots, swimmers must place in the top 2 during finals and beat the Fina A cut.
We already saw one Brazilian National Record fall this morning in the women's 100 breaststroke where Jhennifer Conceicao demolished her previous record, set in 2019, by .29. Will she lower it again, on the same day? Another exciting race will be the mens's 100 backstroke where National Record holder and 2016 Olympian Guilherme Guido will dual recent Indiana grad Gabriel Fantoni
Women's 100 Backstroke – Final
Olympic Qualifying Standard: 1:00.25
Brazilian National Record: 59.61 – Etiene Medeiros (2015)
Top 3
Etiene Medeiros – 1:01.37
Fernanda Goeij – 1:02.30
Natalia de Luccas – 1:02.74
National Record-holder Medeiros came into the wall well under her prelims time of 1:02.45, but it was still not enough to crack the Olympic qualifying standard. She dominated the race, finishing nearly a full second ahead of the field.
Goeij and de Luccas also improved upon their prelims times by about a second each, but both Goeij and de Lucass have broken 1:02.00 before in 2019 and 2014, respectively.
Men's 200 Freestyle – Final
Olympic Qualifying Standard: 1:47.02
Brazilian National Record: 1:45.51 – Fernando Scheffer (2018)
Top 3
Fernando Scheffer – 1:46.28
Breno Correia – 1:46.72
Murilo Sartori – 1:47.33
2019 Pan American medalists Scheffer and Correia both cracked the Olympic qualifying standard and will be joining Brazil's Olympic roster tonight. Their results tonight mirror their 1-2 finish in this event at the 2019 Pan American Games. This was a lifetime best for Correia by about half-a-second, crushing his previous best from the 2019 World Championships. Scheffer's best time still stands at 1:45.83 from 2019.
Lousiville commit Murilo Sartori fought his way into the top 3, also with a new lifetime best time by about .70.
Women's 100 Breaststroke – Final
Olympic Qualifying Standard: 1:07.07
Brazilian National Record: 1:07.35 – Jhennifer Conceicao (2021)
Top 3
Jhennifer Conceicao  – 1:08.08
Pamela de Souza – 1:09.19
Bruna Leme – 1:09.74
Conceicao wasn't able to top her record-setting prelims swim tonight, but she won the race handily. De Souza lept from her 6th place finish this morning all the way to 2nd place, taking nearly 2 seconds off her time from this morning. 19-year-old Leme fought valiantly to defend her 2nd seed spot going into the finals, but de Souza was 1st at the 50-meter mark and her lead, ultimately, was insurmountable.
Men's 100 Backstroke – Final
Olympic Qualifying Standard: 53.85
Brazilian National Record: 53.09 – Guilherme Guido (2015)
Top 3
Guilherme dias Masse – 53.84
Guilherme Guido – 53.85
Gabriel Fantoni – 54.28
It looked like Guido's race to lose at the halfway point as he lead the race by .33. But Dias Masse barreled down the pool on the last 50 meters, catching the National Record-holder and making it a photo-finish.
While dias Masse squeaked under the Olympic qualifying cut by .01, the same margin he won by, Guido tied the qualifying time and will also be joining Brazil's Olympic roster tonight. Fantoni kept up with them throughout the race, flipping in 2nd place at the 50-meter mark. This was a solid swim for him, but still off his lifetime best of 53.72 from the 2018 Pan Pacific Championships.
Women's 400 Freestyle – Final
Olympic Qualifying Standard: 4:07.90
Brazilian National Record: 4:09.41 – Joanna Maranhao (2017)
Top 3
Gabrielle Gonçalves – 4:10.88
Aline Rodrigues – 4:14.17
Ana de Jesus Da – 4:15.34
Gonçalves defended her top seed spot by dropping 5 seconds from her prelims time, a defense that was hard to compete with. Rodrigues was right on her heels after the first 100 meters but Goncalves had a 1-second lead at the halfway point that just kept growing.
Rodrigues, who came into the meet with the fastest seed time, also greatly improved upon her prelims time of 4:17.84 which earned her 5th this morning. De Jesus Da claimed 3rd place, closing in on Rodrigues a bit by splitting a 31.80 on the last 50 meters compared to Rodrigues's 32.66.